While chiropractic services are typically associated with joint pain and spinal alignment, good chiropractic care can help with many physical and mental problems. Dr. Michael Wojnicki, a board-certified chiropractor in Allen, TX, cares for the whole patient, not just the current problem, so patients can live fuller, healthier lives. In many cases, where you feel pain is not the source of the problem, for example a sore calf muscle may be caused by a tight hip flexor. At Global Chiropractic, Dr. Wojnicki encourages his patients to talk about all their health concerns so he can develop a chiropractic treatment plan that offers you the most relief. You may need a quick, one-time adjustment or you may need on-going care to correct a larger problem, but Dr. Wojnicki will do everything he can to get your back to life. Some of the most common conditions and complaints that are treated at Global Chiropractic include:
Right shoulder pain
Left shoulder pain
Right knee pain
Left knee pain
Right elbow pain
Left elbow pain
Right wrist pain
Left wrist pain
Right hand pain
Left hand pain
Right hip pain
Left hip pain
Right ankle pain
Left ankle pain
Low back pain
Mid back pain
Neck pain
Sacral pain
Sacral iliac pain
Foot pain
Left pain
Arm pain
Sciatic pain
Colic
Constipation
Stomach aches
Headaches
Stress
Pain between shoulders
Ear infections
Disc herniation
Disc bulges
Joint pain
Digestive problems
Asthma
High blood pressure
Nerve pain
ADD
ADHD
Tennis elbow
Golfers elbow
Carpel tunnel
Sleeping problems
Numbness
Tingling
Torticollis
Subluxations
Muscle spasms
Dislocation
Frozen shoulder
Common Conditions Treated
Some of the common conditions treated through chiropractic therapy are listed below:
Spinal Dysfunction & Pain:
Injury or pain of the spinal cord that damages the discs, cartilage, and ligaments that surround the bones of the spine can cause misalignment, which often leads to pain in the neck, mid-back and lower back.
Disc Degeneration:
Disc degeneration occurs when the soft tissue and cartilage between the disc plates begin to wear, eventually causing arthritis. Also known as degenerative disc disease, this can cause pain throughout the lower back or spine and often gets worse over time.
Headaches & Migraines:
Millions of people suffer from headaches and migraines, but studies have shown with simple adjustments to the spinal cord, the majority of patients experience relief. Misalignments in the spine and lack of support in the neck, can be the cause of frequent headaches and severe migraines.
Temporomandibular Joint Disorder (TMJ):
TMJ can create pain that is central to the joint that connects the jaw and temporal bones. Pain or injury to this joint can be caused by teeth grinding, poor posture, or repetitive movements, such as gum chewing. This can cause jaw locking, misalignment of the teeth, and difficulty in chewing.
Leg Pain:
Different types of leg pain can result from misalignment in the lower back. The pain that stems from the spine can shoot down the legs creating great discomfort. Symptoms may include, tingling, numbing, or aching in the leg.
Arm/Shoulder Pain:
Pain in the shoulders and arms may be due to injury of the neck or spine. Such injuries may be caused by trauma, such as a fall, sports injury, or a car accident, or an abnormal misalignment of the spine due to a bulging disc.
Degenerative Joint Disease (DJD) & Pain:
Also known as osteoarthritis, is caused by inflammation in the joints due to loss of cartilage. This loss can be caused by genetics, trauma, aging or injury and result in stiffness, swelling or lack of motion in the hands, feet, spine, hips or knees.
Hip Pain:
Many different types of hip pain are a result of misalignment of the spine. However, in some cases injury or trauma can result in excruciating hip pain that prevents patients from standing, or walking.
Carpal Tunnel Syndrome:
Carpal tunnel syndrome occurs when there is numbing, tingling, soreness, or pain in the hand due to overuse or injury of the median nerve in the wrist. The median nerve flows from your fingers, up the forearm.
Fibromyalgia:
This refers to chronic back pain or muscle pain that is usually tender to the touch. Often, patients who have fibromyalgia also suffer from sleep disorders, depression, and extreme fatigue.
Sciatica:
The symptoms associated with sciatica include pain such as stiffness, numbing, pinching, or tingling that travel down the sciatic nerve. The pain is designated to the back and behind the legs.
Herniated Disc:
A herniated disc occurs when a degenerative disc leaks fluid into the spine, causing excruciating pain. The fluid creates pressure build-up and that's what causes pain down the spine and legs.
Spinal Stenosis:
Compression in the cervical spine (neck) or lumbar spine (lower back) creates a condition known as spinal stenosis. Symptoms include leg or arm weakness, pinching, and numbing.
Asthma & Allergies:
Misalignment of the spine and upper neck may negatively affect allergies and respiratory function. Many patients have experienced an improvement in their allergies and breathing because of chiropractic adjustments.
Pre/Post-Natal Pain:
Pregnancy can cause pressure on the back, legs and feet and once the baby arrives, internal readjustments can also lead to similar pain. Receiving a chiropractic adjustment during or after pregnancy can do wonders for a woman's body.
Reviews
"Dr. Wojnicki explains everything clearly and goes above and beyond to help his patients! He only recommends necessary treatment and approaches overall health holistically. He helps my back and neck stay pain free in the cheerful, happy environment of his office. His staff is always cheerful, kind, and helpful as well."
- J.B. /
Google /
Oct 16, 2017
"Dr."Magic" Mike is awesome! I have been a patient for a couple of years now and will not go anywhere else for my chiropractic needs. Mike and Loren have been great personally and professionally.Kevin Berry"
- K.B. /
Google /
Oct 16, 2017
"Dr. Mike saved my life! I had a pinched nerve in my back that caused the most awful pain. Pain's gone now! I've referred friends and family and am so grateful for the wonderful care I receive from this medical professional. Loren is also an important part of the team...she's amazing at greeting when I come in and at taking care of my insurance and billing. She and Dr. Mike make you feel that you're important. I wouldn't go to anyone else for my chiropractic needs."
- S.G. /
Google /
Oct 16, 2017
"Love this place. Friendly, efficient folks and great results."
- A.B. /
Google /
Oct 16, 2017
"I am so glad I found this place. It feels like you're visiting with friends every time you walk in the door. I've never felt better."
- V.W. /
Google /
Oct 16, 2017
Previous
Next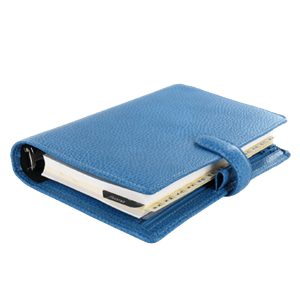 Chiropractic services provided by our office vary and range depending on the nature of the pain and injury that is being addressed. Our chiropractor can treat a number of ailments and work hard to help bring health and vitality to each patient. It is our promise that each patient receives one-on-one attention, nutritional guidance, and a take-home routine as components of an individualized wellness program. We invite you to call our office to learn more and schedule your first consult.
Related Procedures