A common method used in chiropractic care that restores realignment is high-velocity low-amplitude, also known as HVLA or extreme adjustments. The HVLA is one of the oldest and most frequently used techniques in chiropractic care that can be used to treat back pain, neck pain, migraines, and whiplash. Extreme or HVLA adjustments are just one of the techniques used by board-certified chiropractor Dr. Michael Wojnicki at Global Chiropractic in Allen, TX. His extensive training and experience allow him to safely perform extreme adjustments on his North Dallas patients when needed for pain relief. Each patient's care is personalized to their needs, so Dr. Wojnicki may use HLVA techniques only as needed or during routine adjustments to make sure the body remains aligned.
Reviews
"Dr. Wojnicki explains everything clearly and goes above and beyond to help his patients! He only recommends necessary treatment and approaches overall health holistically. He helps my back and neck stay pain free in the cheerful, happy environment of his office. His staff is always cheerful, kind, and helpful as well."
- J.B. /
Google /
Oct 16, 2017
"Dr."Magic" Mike is awesome! I have been a patient for a couple of years now and will not go anywhere else for my chiropractic needs. Mike and Loren have been great personally and professionally.Kevin Berry"
- K.B. /
Google /
Oct 16, 2017
"Dr. Mike saved my life! I had a pinched nerve in my back that caused the most awful pain. Pain's gone now! I've referred friends and family and am so grateful for the wonderful care I receive from this medical professional. Loren is also an important part of the team...she's amazing at greeting when I come in and at taking care of my insurance and billing. She and Dr. Mike make you feel that you're important. I wouldn't go to anyone else for my chiropractic needs."
- S.G. /
Google /
Oct 16, 2017
"Love this place. Friendly, efficient folks and great results."
- A.B. /
Google /
Oct 16, 2017
"I am so glad I found this place. It feels like you're visiting with friends every time you walk in the door. I've never felt better."
- V.W. /
Google /
Oct 16, 2017
Previous
Next
Diversified Technique
The diversified technique is the most common extreme adjustment that uses a short, quick thrust to restore the joint's range of motion.
Gonstead Adjustment
Sometimes known as the Palmer-Gonstead technique, a Gonstead adjustment puts the patient in a specific position on a special table or chair to get the best results.
Thompson Terminal Point Technique
Also known as the drop technique, the Thompson terminal point technique for extreme adjustments uses a special table that raises up the joint then pressure is applied to drop the joint and table back into place.
The patient's most important job during an HVLA adjustment is to relax, breathe, and let the chiropractor move them into the correct position. Tensing up can limit the effectiveness of the adjustment, so some patients may want to look into relaxation techniques to use during their treatment. During extreme adjustments, you may hear a crack during the movement, which is actually caused by gas escaping from the spinal joints. The crack doesn't mean that the adjustment worked or didn't, it just happens in some cases and not in others. Don't worry if you hear a crack and don't worry if you hear nothing.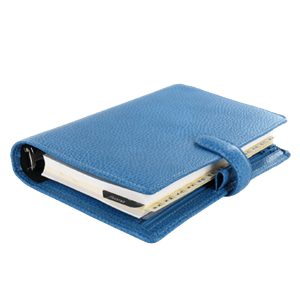 For maximum relief during your chiropractic treatment, the doctor may use high-velocity, low-amplitude or extreme adjustments to safely re-position your joints or spine. Learn more about the techniques and benefits of extreme chiropractic adjustments at your appointment.
Related Procedures