If your spine experiences enough stress, you may develop a very painful herniated disc. While it's commonly called a "slipped disc," a herniated disc isn't out of place, but it is bulging out from between the bones. As the disc herniation becomes worse, pain and numbness will begin to spread through the body. Left untreated, a herniated disc can make it difficult to walk and it may affect your bowel and bladder function. The most effective treatment for a herniated disc is spinal decompression therapy with intersegmental traction. The spinal traction sessions with decompress and relax the spine to gently separate the vertebrae so the disk can heal. At Global Chiropractic in Allen, TX, board-certified chiropractor Dr. Michael Wojnicki offers spinal decompression on 3 intersegmental traction tables to minimize patient wait times.
Reviews
"Dr. Wojnicki explains everything clearly and goes above and beyond to help his patients! He only recommends necessary treatment and approaches overall health holistically. He helps my back and neck stay pain free in the cheerful, happy environment of his office. His staff is always cheerful, kind, and helpful as well."
- J.B. /
Google /
Oct 16, 2017
"Dr."Magic" Mike is awesome! I have been a patient for a couple of years now and will not go anywhere else for my chiropractic needs. Mike and Loren have been great personally and professionally.Kevin Berry"
- K.B. /
Google /
Oct 16, 2017
"Dr. Mike saved my life! I had a pinched nerve in my back that caused the most awful pain. Pain's gone now! I've referred friends and family and am so grateful for the wonderful care I receive from this medical professional. Loren is also an important part of the team...she's amazing at greeting when I come in and at taking care of my insurance and billing. She and Dr. Mike make you feel that you're important. I wouldn't go to anyone else for my chiropractic needs."
- S.G. /
Google /
Oct 16, 2017
"Love this place. Friendly, efficient folks and great results."
- A.B. /
Google /
Oct 16, 2017
"I am so glad I found this place. It feels like you're visiting with friends every time you walk in the door. I've never felt better."
- V.W. /
Google /
Oct 16, 2017
Previous
Next
Spinal decompression therapy on an intersegmental traction table is most commonly used to help patients with herniated discs, but some patients may not be able to use this treatment. Spinal decompression cannot be performed on patients with tumors, fractures, metal implants, advanced osteoporosis, abdominal aortic aneurysm, and any other condition that weakens the spine. Intersegmental traction also cannot be performed on women who are pregnant.
Intersegmental traction sessions typically take about 20 – 45 minutes to complete and should be performed regularly over about 4 – 6 weeks for best results. The patient will lie down as the pelvic or thoracic harness is fitted over them. Once the patient is prepared, the computerized intersegmental traction table will carefully begin the treatment. While it may take some patients several sessions to feel a difference, most patients will feel a noticeable improvement after 1 – 2 treatments. The chiropractor will talk to you about how often to schedule your spinal decompression therapy and when your treatment is complete.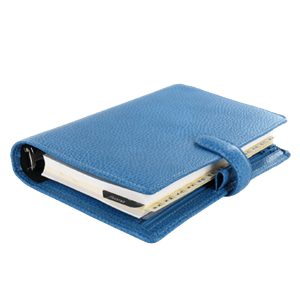 If you have been diagnosed with a herniated or slipped disc or you suspect it may be the cause of your pain, schedule a consultation to have your spine assessed. If you do have a herniated disc, the chiropractor will work with you to begin your spinal decompression therapy with an intersegmental traction table.
Related Procedures