Whether your body has been affected by a single accident or you've become injured from chronic trauma and overuse, it's important to get your body out of pain and back to normal function. Rehabilitative chiropractic services can be used with tradition medical treatments to speed and improve your healing. Chiropractic rehab at Global Chiropractic in Allen, TX can be used to help with sports injuries, work-related accidents, pain and injury caused by a car accident, problems from repetitive muscle or joint use, and more. Board-certified chiropractor Dr. Michael Wojnicki has years of experience performing rehabilitative chiropractic care for all the residents of North Dallas that work hard and play harder. Whether you have mild or severe pain, schedule an appointment at Global Chiropractic to learn more about rehab chiropractic services and how it may help you.
Our trained and skilled chiropractor uses a variety of methods to help treat and rehab injuries. This method used will vary depending on the injury location, severity, and pain level. Listed below are some of the common rehab chiropractic techniques we use:
Mckenzie Approach
The Mckenzie approach includes various exercises that stretch the back, legs, and buttocks. A specific exercise used in this method includes laying on the back and pulling the knee, one at a time, toward the chest.
Dynamic Lumbar Stabilization
This treatment involves exercises that begin in a lying position, to standing, to jumping. These movements are designed to move from a resting position to an active position.
Myofascial Release Therapy
Movements that loosen muscle tightness and stiffness. Such therapy may include using a foam roller to massage muscles. Performing these types of exercises increases a patient's range of motion.
Graston Technique
The Graston technique is a type of therapy that is performed by specialized tools that lightly scrape and massage the skin. This helps break down scar tissue and decreases muscle restriction.
Kinesio Taping Method
This practice involves the taping of muscles to provide support and restriction. This kind of manipulation is helpful for muscles to heal. It is often applied after an adjustment.
Cupping
Suction cups are used to stretch and release muscle tension that is too deep to massage from the surface. This technique also promotes an increase in blood flow.
Reviews
"Dr. Wojnicki explains everything clearly and goes above and beyond to help his patients! He only recommends necessary treatment and approaches overall health holistically. He helps my back and neck stay pain free in the cheerful, happy environment of his office. His staff is always cheerful, kind, and helpful as well."
- J.B. /
Google /
Oct 16, 2017
"Dr."Magic" Mike is awesome! I have been a patient for a couple of years now and will not go anywhere else for my chiropractic needs. Mike and Loren have been great personally and professionally.Kevin Berry"
- K.B. /
Google /
Oct 16, 2017
"Dr. Mike saved my life! I had a pinched nerve in my back that caused the most awful pain. Pain's gone now! I've referred friends and family and am so grateful for the wonderful care I receive from this medical professional. Loren is also an important part of the team...she's amazing at greeting when I come in and at taking care of my insurance and billing. She and Dr. Mike make you feel that you're important. I wouldn't go to anyone else for my chiropractic needs."
- S.G. /
Google /
Oct 16, 2017
"Love this place. Friendly, efficient folks and great results."
- A.B. /
Google /
Oct 16, 2017
"I am so glad I found this place. It feels like you're visiting with friends every time you walk in the door. I've never felt better."
- V.W. /
Google /
Oct 16, 2017
Previous
Next
Prior to therapy, our team may provide patients with videos and reading material of the various routines that will be performed during their session. Therapy often includes a combination of stretching exercises and aerobic activities. Physical routines may include workouts that move from low to high intensity, such as walking, running or using an elliptical machine. Tools such as stretch bands and exercise balls are also commonly used during therapy. It may seem contradictory to perform physical activities and exercises while you are injured, but it's all designed to release stiffness and relieve pain. Such activities are done in a controlled environment for short periods of time. It's all part of the healing process.
The chiropractor will meet with patients to discuss their reason for rehab and set up a treatment plan that's specific to their condition. Patients who are visiting a chiropractor for rehabilitation therapy are typically placed on a treatment plan for a specific period of time. For example, an athlete, who is receiving care due to a knee injury, may visit the chiropractor several times a week for 6 weeks. The care and timeframe is all dependent on the patient and the injury.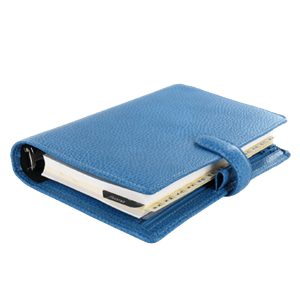 Rehab Your Injury To Health
If you are experiencing chronic pain due to a work related, sport, or trauma injury, call our office today to schedule an appointment. Our highly-trained chiropractor is dedicated in helping you restore your body to a healthy state.
Related Procedures