Everybody starts to feel their body get out of alignment over time, from sitting at a desk, sports, and everyday activities, which can create mild to moderate pain and discomfort. Even though you may have a friend that claims they can "crack" your back and make you feel a million times better, you should trust your body to a professional for safety and maximum relief. Board-certified chiropractor Dr. Michael Wojnicki has spent years learning about the subtleties of the human body and even longer helping patients safely correct and restore their bodies. A routine adjustment at Global Chiropractic in Allen, TX uses controlled pressure and specialized equipment to shift the joints and soft tissue back into the correct position. Routine adjustments can be scheduled as needed or on a regular basis to give your body a quick "tune-up" every week or month. Dr. Wojnicki has helped his North Dallas patients relieve not only aches, pains, and discomfort, but issues caused by misalignment including allergies, headaches, and stiffness. Routine adjustments usually don't take long, but they can make a world of difference in your physical and mental health.
Chiropractors are skillfully trained to provide chiropractic adjustments for individuals experiencing pain or injury. These individuals range from teens and adults, to seniors with chronic pain due to arthritis. We treat the everyday active individual, the weekend warrior who battles minor aches and soreness, high-level athletes, pregnant women, and so many other walks of life who simply with to get "back into balance," and feel better. We commonly perform chiropractic adjustments for the following areas:
Spine
Neck
Shoulders
Jaw
Hands
Arms
Wrists
Elbows
Ribs
Knees
Hips
Legs
Ankles
Feet
Reviews
"Dr. Wojnicki explains everything clearly and goes above and beyond to help his patients! He only recommends necessary treatment and approaches overall health holistically. He helps my back and neck stay pain free in the cheerful, happy environment of his office. His staff is always cheerful, kind, and helpful as well."
- J.B. /
Google /
Oct 16, 2017
"Dr."Magic" Mike is awesome! I have been a patient for a couple of years now and will not go anywhere else for my chiropractic needs. Mike and Loren have been great personally and professionally.Kevin Berry"
- K.B. /
Google /
Oct 16, 2017
"Dr. Mike saved my life! I had a pinched nerve in my back that caused the most awful pain. Pain's gone now! I've referred friends and family and am so grateful for the wonderful care I receive from this medical professional. Loren is also an important part of the team...she's amazing at greeting when I come in and at taking care of my insurance and billing. She and Dr. Mike make you feel that you're important. I wouldn't go to anyone else for my chiropractic needs."
- S.G. /
Google /
Oct 16, 2017
"Love this place. Friendly, efficient folks and great results."
- A.B. /
Google /
Oct 16, 2017
"I am so glad I found this place. It feels like you're visiting with friends every time you walk in the door. I've never felt better."
- V.W. /
Google /
Oct 16, 2017
Previous
Next
Activator Method
A small hand-held instrument is used to make adjustments to the back and neck. The tool moves back and forth in quick motions to create gentle impulses.
Graston Technique
This is a type of therapy that is performed by specialized tools that lightly scrape and massage the skin. This helps break down scar tissue and decreases muscle restriction.
Everyone who is interested in receiving chiropractic treatment will have a full exam and consultation with the chiropractor. During this consultation, the patient's condition and health history is discussed in great detail before moving forward with treatment. Once a treatment plan is determined, the patient will have their first session. Patients, who receive adjustments, can expect to experience a reduction of pain and an increase in range of motion. Routine adjustments allow patients to maintain their health and improve the strength in their back, neck, shoulder, and joints. Routine visits also further assist the chiropractor in understanding a patient's body, how to improve their discomfort, and seeing the doctor on a consistent basis helps to develop a positive doctor-patient relationship.
Routine adjustments are common for active patients, athletes, runners, and weekend warriors. It's also helpful for those who have jobs that require them to constantly be on their feet or move in a routine fashion, such as painting. Constant physical activity can lead to injury or misalignment in the spine or joints. Keep in mind that inactivity can lead to a loss of strength in the spine and joints as well. Those patients, who live a non-active lifestyle or work at a desk, may also frequently visit the chiropractor. Routine adjustments are very beneficial to the body and to anyone who is experiencing back or joint pain. It is common for our patients to come in as needed for a routine adjustment. For some, this might be weekly, while for others on a bi-monthly or monthly basis, or as needed or prescribed.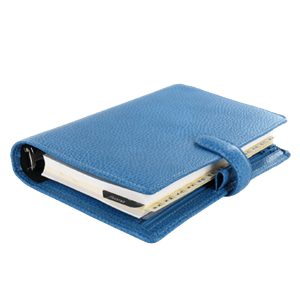 Get Adjusted and Feel Better!
If you are an active athlete, weekend jogger, or are experiencing any type of back and joint pain, you may benefit dramatically from receiving a spine or joint adjustment. The majority of patients who visit our chiropractor experience immediate relief after an adjustment. Routine adjustments are beneficial in reducing pain and maintaining the healthy lifestyle you desire and love. Don't suffer in pain any longer, call our office today to schedule a consultation.
Related Procedures