How many times have you gone to the doctor with a cold, flu, cough, or sore throat and left with a prescription for antibiotics? Would you be surprised to find out that antibiotics may be doing more harm than good against these viruses? Antibiotics can only fight bacterial infections, which does not include colds or the flu. If you're taking antibiotics for a virus, you're making it more difficult for antibiotics to help you when you do have a bacterial infection. The overuse of antibiotics and other medications is leading many people to try functional health care over traditional medicine. At Global Chiropractic in Allen, TX, board-certified chiropractor Dr. Michael Wojnicki works with his North Dallas patients to look beyond their symptoms and find a natural treatment, like lifestyle modifications, to eliminate both the symptoms and the root cause. While traditional health care can be needed in some cases, talk to Dr. Wojnicki about functional health care as your first line of defense to help you avoid the risks and side effects of medications.
As a medical professional, our chiropractor can provide patients with a new approach to treat their body. Practical tools such as adjusting one's diet and making lifestyle modifications, assist the body in functioning optimally. Functional health care is based off of principals that reduce, and even eliminate toxins, ailments, and chronic stress. At our office, functional health care may include multiple services. These services include nutritional therapy, chiropractic services, meridian therapy, weight loss, and lifestyle modification. Prior to any treatment, our doctor will meet with a patient to thoroughly discuss their health history. During this time, we will perform several tests to determine the patient's unique biology and current health condition. To determine imbalances in the body, the doctor will ask detailed questions regarding a patient's diet, medications, emotional health, sleeping habits, and physical exercise. Once all the data is collected, we work closely with the patient to determine a treatment plan.
Reviews
"Dr. Wojnicki explains everything clearly and goes above and beyond to help his patients! He only recommends necessary treatment and approaches overall health holistically. He helps my back and neck stay pain free in the cheerful, happy environment of his office. His staff is always cheerful, kind, and helpful as well."
- J.B. /
Google /
Oct 16, 2017
"Dr."Magic" Mike is awesome! I have been a patient for a couple of years now and will not go anywhere else for my chiropractic needs. Mike and Loren have been great personally and professionally.Kevin Berry"
- K.B. /
Google /
Oct 16, 2017
"Dr. Mike saved my life! I had a pinched nerve in my back that caused the most awful pain. Pain's gone now! I've referred friends and family and am so grateful for the wonderful care I receive from this medical professional. Loren is also an important part of the team...she's amazing at greeting when I come in and at taking care of my insurance and billing. She and Dr. Mike make you feel that you're important. I wouldn't go to anyone else for my chiropractic needs."
- S.G. /
Google /
Oct 16, 2017
"Love this place. Friendly, efficient folks and great results."
- A.B. /
Google /
Oct 16, 2017
"I am so glad I found this place. It feels like you're visiting with friends every time you walk in the door. I've never felt better."
- V.W. /
Google /
Oct 16, 2017
Previous
Next
Our goal is to provide safe, compassionate care to every patient. That's why our dedicated chiropractor takes his time with patients to offer them undivided attention that many doctors in a hospital (unfortunately) can't give. The imbalances are treated, which allows the body to naturally heal. As a result, patients are empowered and equipped with the necessary tools they need to live healthier lives. Patients report feeling stronger, more mentally aware, and energized. Patients experience healing to the following diseases, imbalances, or disorders:
Hormone imbalances
Thyroid issues
Blood sugar levels
Allergies
Sleeping disorders
Liver function
Depression
Anxiety
Fatigue
Blood pressure
Cholesterol
Digestive function
In addition the list above, functional health care can help in so many additional ways. The key is understanding what is causing your symptoms, and creating a custom strategy to turn it around.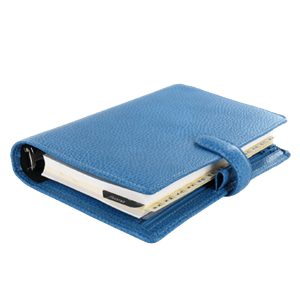 If you are dealing with fatigue, obesity, hormone imbalances, or symptoms associated with high blood pressure, depression, thyroid, or any other condition, please call our office and learn more about functional health care. This is a field of integrative healing that when understood and implemented into everyday life, can change your health.
Related Procedures