Are you exercising too much or not enough? Are your stress levels normal or are they affecting your health? Are you getting enough high-quality sleep to function during the day? Everything we do has a positive or negative impact on our health, but which of your habits are helping you and which ones need to be changed? Lifestyle modification at Global Chiropractic in Allen, TX assesses your daily habits to determine what changes can be made to improve your quality of life. Dr. Michael Wojnicki, a board-certified chiropractor, assists patients in evaluating their good and bad habits to help them create a plan of small to large modifications that will make them healthier and happier. This can include stress management, a balanced exercise routine, nutritional counseling, better sleep patterns, and more to help your mental and physical wellbeing. It may not take a lot of changes to get you from tired and stressed to energetic and happy, so schedule an appointment with Dr. Wojnicki to learn more about his lifestyle modification services.
During your appointment, our doctor will meet with you to discuss your lifestyle. No need to worry or stress, this consultation is very relaxed and conducted in a tranquil environment. It's simply to allow you and the doctor to chat about what you do on a daily basis. He will ask you questions about your work schedule, eating habits, exercise routine and so on. He may also order minor lab test to better understand your nutrition and hormone levels. When your nutrition and hormones are unbalanced, it may be due to a lifestyle habit that needs modification. Sometimes a simple change in your sleeping pattern can make all the difference in how your body functions. Our staff will partner with you, and guide you through this process.
Reviews
"Dr. Wojnicki explains everything clearly and goes above and beyond to help his patients! He only recommends necessary treatment and approaches overall health holistically. He helps my back and neck stay pain free in the cheerful, happy environment of his office. His staff is always cheerful, kind, and helpful as well."
- J.B. /
Google /
Oct 16, 2017
"Dr."Magic" Mike is awesome! I have been a patient for a couple of years now and will not go anywhere else for my chiropractic needs. Mike and Loren have been great personally and professionally.Kevin Berry"
- K.B. /
Google /
Oct 16, 2017
"Dr. Mike saved my life! I had a pinched nerve in my back that caused the most awful pain. Pain's gone now! I've referred friends and family and am so grateful for the wonderful care I receive from this medical professional. Loren is also an important part of the team...she's amazing at greeting when I come in and at taking care of my insurance and billing. She and Dr. Mike make you feel that you're important. I wouldn't go to anyone else for my chiropractic needs."
- S.G. /
Google /
Oct 16, 2017
"Love this place. Friendly, efficient folks and great results."
- A.B. /
Google /
Oct 16, 2017
"I am so glad I found this place. It feels like you're visiting with friends every time you walk in the door. I've never felt better."
- V.W. /
Google /
Oct 16, 2017
Previous
Next
Modifications to your lifestyle take time, patience, and diligence. As your accountability partner, our staff will stand by you with support and encouragement. Altering your habits take time, but the result produces a healthier lifestyle. The process uses a lot of trial and error, so it's important to be patient with the process. You try one modification, and if that doesn't work, you try another. However, the most important thing is that patients learn what's best for themselves. You may discover you're in need of more social time with family and friends, or that you need more alone time to calm your mind and body to reduce stress. The results are endless, but each lead to a healthier version of you.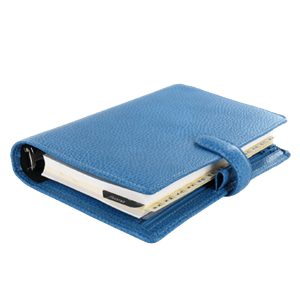 We want to sit down and talk to you about lifestyle modifications that will help you look better, feel awesome, sleep better, and live a longer life. Call and schedule an appointment to talk to our chiropractor to learn more about what factors of your life you can control and how to best control them.
Related Procedures