Invented and enjoyed by the Chinese for a long time, meridian therapy is finally being discovered in America as a more natural way of healing the body and relieving pain. Meridian therapy, like acupuncture, uses very fine needles inserted into the skin at specific points to balance the energy of the body while stimulating the connective tissue, muscles, and nerves. At Global Chiropractic in Allen, TX, board-certified chiropractor Dr. Michael Wojnicki is certified in meridian therapy and has used it effectively to help his North Dallas patients for years. Like chiropractic care, the benefits of meridian therapy can be wide ranging and offer more relief than traditional medical treatments. Meridian therapy can be used alone or a complement to other treatments to address your health concerns and improve your overall well-being.
Commonly, meridian therapy is not the sole remedy used, but can be used alongside the primary care of the patient to enhance their results. Meridian therapy works by placing needles in certain points of the body thought to unblock the "qi," also known as chi. Used either alone or in combination with another treatment, meridian therapy is beneficial for helping with:
Musculoskeletal pain
Back pain
Sciatica
Motor disorders
Fibromyalgia
Headaches
Dizziness
Allergies
Asthma
Sinusitis
PTSD
Anxiety
Depression
Sleep disorders
High blood pressure
Addictions
Diseases, symptoms or conditions for which the therapeutic effect of merdidian therapy has been shown but for which further proof is needed:
Abdominal pain (in acute gastroenteritis or due to gastrointestinal spasm)
Acne vulgaris
Alcohol dependence and detoxification
Bell's palsy
Bronchial asthma
Cancer pain
Cardiac neurosis
Cholecystitis, chronic, with acute exacerbation
Cholelithiasis
Competition stress syndrome
Craniocerebral injury, closed
Diabetes mellitus, non-insulin-dependent
Earache
Epidemic haemorrhagic fever
Epistaxis, simple (without generalized or local disease)
Eye pain due to subconjunctival injection
Female infertility
Facial spasm
Female urethral syndrome
Fibromyalgia and fasciitis
Gastrokinetic disturbance
Gouty arthritis
Hepatitis B virus carrier status
Herpes zoster (human (alpha) herpesvirus 3)
Hyperlipaemia
Hypo-ovarianism
Insomnia
Labour pain
Lactation, deficiency
Male sexual dysfunction, non-organic
Ménière disease
Neuralgia, post-herpetic
Neurodermatitis
Obesity
Opium, cocaine and heroin dependence
Osteoarthritis
Pain due to endoscopic examination
Pain in thromboangiitis obliterans
Polycystic ovary syndrome (Stein–Leventhal syndrome)
Postextubation in children
Postoperative convalescence
Premenstrual syndrome
Prostatitis, chronic
Pruritus
Radicular and pseudoradicular pain syndrome
Raynaud syndrome, primary
Recurrent lower urinary-tract infection
Reflex sympathetic dystrophy
Retention of urine, traumatic
Schizophrenia
Sialism, drug-induced
Sjögren syndrome
Sore throat (including tonsillitis)
Spine pain, acute
Stiff neck
Temporomandibular joint dysfunction
Tietze syndrome
Tobacco dependence
Tourette syndrome
Ulcerative colitis, chronic
Urolithiasis
Vascular dementia
Whooping cough (pertussis)
And diseases, symptoms or conditions for which there are only individual controlled trials reporting some therapeutic effects, but for which meridian therapy is worth trying because treatment by conventional and other therapies is difficult:
Chloasma
Choroidopathy, central serous
Colour blindness
Deafness
Hypophrenia
Irritable colon syndrome
Neuropathic bladder in spinal cord injury
Pulmonary heart disease, chronic
Small airway obstruction
Reviews
"Dr. Wojnicki explains everything clearly and goes above and beyond to help his patients! He only recommends necessary treatment and approaches overall health holistically. He helps my back and neck stay pain free in the cheerful, happy environment of his office. His staff is always cheerful, kind, and helpful as well."
- J.B. /
Google /
Oct 16, 2017
"Dr."Magic" Mike is awesome! I have been a patient for a couple of years now and will not go anywhere else for my chiropractic needs. Mike and Loren have been great personally and professionally.Kevin Berry"
- K.B. /
Google /
Oct 16, 2017
"Dr. Mike saved my life! I had a pinched nerve in my back that caused the most awful pain. Pain's gone now! I've referred friends and family and am so grateful for the wonderful care I receive from this medical professional. Loren is also an important part of the team...she's amazing at greeting when I come in and at taking care of my insurance and billing. She and Dr. Mike make you feel that you're important. I wouldn't go to anyone else for my chiropractic needs."
- S.G. /
Google /
Oct 16, 2017
"Love this place. Friendly, efficient folks and great results."
- A.B. /
Google /
Oct 16, 2017
"I am so glad I found this place. It feels like you're visiting with friends every time you walk in the door. I've never felt better."
- V.W. /
Google /
Oct 16, 2017
Previous
Next
Meridian therapy is a healing treatment that uses fine thin needles to relieve pain and treat various conditions. Patients can expect to receive numerous insertions of fine needles throughout their body. Your doctor will feel for points of tension and insert needles where necessary. The insertion may cause slight discomfort, but patients tend to experience immediate relief of pain upon contact. It's also commonly used in sports therapy to improve range of motion and musculoskeletal pain. Patients schedule regular treatments because of its therapeutic benefits.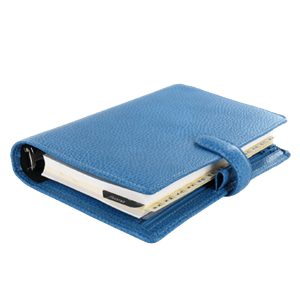 More About Meridian Therapy
If you are experiencing any of the above conditions or want to know more about meridian therapy, please call to schedule an appointment. It's possible you don't have to live with pain, stress, or other discomforts with the help of meridian therapy.
Related Procedures