In a world with over-whelming amounts of information on what to eat that either contradicts each other or changes every five minutes, nutrition counseling can be important to sort out fact from fiction and create your best eating plan. At Global Chiropractic in Allen, TX, board-certified chiropractor Dr. Michael Wojnicki provide education and resources on healthy eating and help you determine your nutritional needs so you can create a well-balanced diet that improves your overall wellness. Obesity is the most obvious result of poor nutrition, but other problems like fatigue, high blood pressure, arthritis, asthma, diabetes, heart disease, sleep apnea, and other problems can be caused by bad eating choices and habits. Patients of all ages, shapes, and sizes in North Dallas can benefit from nutrition counseling with Dr. Wojnicki at Global Chiropractic to reach their healthiest self. Before you buy another weight-loss book or join an expensive program, schedule an appointment at Global Chiropractic for personalized nutrition counseling that can be the key to your health.
We provide several services for nutritional health. First, we will meet with patients for an in-depth consultation. During this visit, the chiropractor may conduct a physical, order lab work, and ask patients about their current diet. The following visit will include a review of all the lab results. Once all the questions and concerns are discussed, a nutrition plan will be created for the patient. The chiropractor will provide patients with educational materials that include both written documents and online resources. Handouts will also be provided with the following information: portion sizes, grocery plan, understanding food labels, suggested physical activity and healthy weight loss/gain.
Reviews
"I have been using Dr Mike for over 2 years. Easy to make appointments, staff is so friendly and I always feel amazing when I walk out. Dr Mike helped me get rid of constant headaches and back soreness. I recommend Dr Mike to anyone looking for a chiropractor!!"
- S.D. /
Google /
Nov 13, 2017
"Dr. Wojnicki is awesome! Hands down! He's personable, professional, and I always feel so much better after an adjustment. I've recommended his services to friends and family. His staff is just as nice and personable as he."
- S.U. /
Google /
Nov 06, 2017
"Dr. Wojnicki explains everything clearly and goes above and beyond to help his patients! He only recommends necessary treatment and approaches overall health holistically. He helps my back and neck stay pain free in the cheerful, happy environment of his office. His staff is always cheerful, kind, and helpful as well."
- J.B. /
Google /
Oct 16, 2017
"Dr."Magic" Mike is awesome! I have been a patient for a couple of years now and will not go anywhere else for my chiropractic needs. Mike and Loren have been great personally and professionally.Kevin Berry"
- K.B. /
Google /
Oct 16, 2017
"Dr. Mike saved my life! I had a pinched nerve in my back that caused the most awful pain. Pain's gone now! I've referred friends and family and am so grateful for the wonderful care I receive from this medical professional. Loren is also an important part of the team...she's amazing at greeting when I come in and at taking care of my insurance and billing. She and Dr. Mike make you feel that you're important. I wouldn't go to anyone else for my chiropractic needs."
- S.G. /
Google /
Oct 16, 2017
Previous
Next
As a result of healthy nutrition, the body is able to work to its full potential. Therefore, patients who improve their nutrition feel more energized and lower their risk of certain heart disease. Not only are there physical benefits, but mental benefits as well. Patients often report feeling more focused and have an improved attention span, and say that their mental clarity is great because it reduces stress and leads to higher productivity. This allows both adults and kids to fully enjoy those everyday activities they love. As adults age, good nutrition is especially important. Patients also report improvement to their allergies, asthma, skin conditions, and mood. Overall, eating healthy leads to a more vibrant life.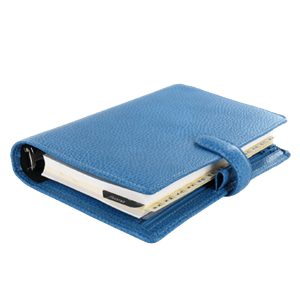 At our office, our dedicated team wants you to live your best life. That starts with proper nutrition and a well-balanced diet. If you are ready to take control of your nutritional health, we invite you to call our office and schedule a consultation today. We'll get you on the path towards living the best, healthy life you can so that you can feel better and perform better.