The importance of the body's core has come into the mainstream spotlight in the past years as people have realized that a strong, stable core can give you a solid base that prevents injuries and improves athletic performance. To fully strengthen your core, you have to focus on more than your abdominal muscles. While one of the main muscle that form the core, the abs are just one of four muscle groups that you need to strengthen for your best results. The transversus abdominis muscles include the rectus abdominus (the center "6-pack") and the oblique abdominals (the supportive side muscles), which work together with the pelvic floor, diaphragm, and multifidis (deep back muscles) to form the core. At Global Chiropractic in Allen, TX, board-certified chiropractor Dr. Michael Wojnicki can assess the strength of your core and create an exercise plan to improve your core stabilization. By increasing your core stability you will speed your recovery after an injury, decrease your risk of future injuries, and improve your athletic performance in all of the activities you enjoy.
Core stabilization consists of various manual techniques performed by the chiropractor and low-impact exercises that strengthen the core. Since core muscles support the spine, lumbar exercises and programs are commonly used to reinforce the core. Our staff can discuss core stabilization programs that we offer for our patients. We may also prescribe some physical activity that can be performed at home. Understanding how to perform lumbar exercises is essential in optimizing their benefits for your body. Our facility prides itself in instructing patients and guiding them through exercises that strengthen their health.
Reviews
"Dr. Wojnicki explains everything clearly and goes above and beyond to help his patients! He only recommends necessary treatment and approaches overall health holistically. He helps my back and neck stay pain free in the cheerful, happy environment of his office. His staff is always cheerful, kind, and helpful as well."
- J.B. /
Google /
Oct 16, 2017
"Dr."Magic" Mike is awesome! I have been a patient for a couple of years now and will not go anywhere else for my chiropractic needs. Mike and Loren have been great personally and professionally.Kevin Berry"
- K.B. /
Google /
Oct 16, 2017
"Dr. Mike saved my life! I had a pinched nerve in my back that caused the most awful pain. Pain's gone now! I've referred friends and family and am so grateful for the wonderful care I receive from this medical professional. Loren is also an important part of the team...she's amazing at greeting when I come in and at taking care of my insurance and billing. She and Dr. Mike make you feel that you're important. I wouldn't go to anyone else for my chiropractic needs."
- S.G. /
Google /
Oct 16, 2017
"Love this place. Friendly, efficient folks and great results."
- A.B. /
Google /
Oct 16, 2017
"I am so glad I found this place. It feels like you're visiting with friends every time you walk in the door. I've never felt better."
- V.W. /
Google /
Oct 16, 2017
Previous
Next
You can expect to have a face-to-face consultation before you receive treatment. Chiropractic care for the core will often include adjustments to the spine. These adjustments are a combination of manual and instrument assisted maneuvers. Core stabilization programs may include exercise ball therapy and yoga. These kinds of exercises make the core stronger and reinforce the spine. When these moves are performed on a weekly basis, you can expect to have better posture, less pain in your lower back and more flexibility.
Common exercises for core stabilization:
Quadriceps stretch
Supine spinal twist
Hip flexor stretch
Side bridge
Hamstring stretch
Bird dog exercise
Glute stretch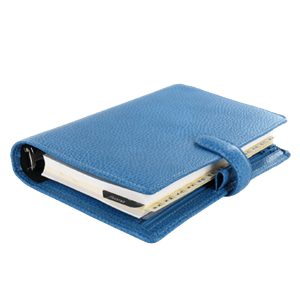 If you are experiencing back pain or want to work out your core to better strengthen your spine, call our office, and we'd love to set up a consultation for you.
Related Procedures