Most of us take for granted how well our bodies work until something goes wrong. In particular, most of us don't appreciate the amazing functions of our spine until a back injury makes everything painful. The spine consists of vertebrae (bones) that have cartilage (discs) in between for cushioning and support. As long as the vertebrae and cartilage are in place, you can twist, bend, and move with oxygen and nutrients easily replenished. However, daily wear and tear, repeated minor traumas, and serious injuries to the spine can decrease your movement and blood supply until you begin to feel pain in your back that radiates to the rest of your body. Preventative spine care at Global Chiropractic in Allen, TX takes a proactive approach to the health of your back by scheduling routine adjustments on a regular basis to keep your spine from getting too fat out of line. Board-certified chiropractor Dr. Michael Wojnicki encourages North Dallas residents to start with preventative spine care before they have problems so they won't have to suffer through the pain and limited mobility caused by back injuries. In addition to regular adjustments, Dr. Wojnicki provides exercises to strengthen the spine and practical advice for avoiding back injuries.
Reviews
"Dr. Wojnicki explains everything clearly and goes above and beyond to help his patients! He only recommends necessary treatment and approaches overall health holistically. He helps my back and neck stay pain free in the cheerful, happy environment of his office. His staff is always cheerful, kind, and helpful as well."
- J.B. /
Google /
Oct 16, 2017
"Dr."Magic" Mike is awesome! I have been a patient for a couple of years now and will not go anywhere else for my chiropractic needs. Mike and Loren have been great personally and professionally.Kevin Berry"
- K.B. /
Google /
Oct 16, 2017
"Dr. Mike saved my life! I had a pinched nerve in my back that caused the most awful pain. Pain's gone now! I've referred friends and family and am so grateful for the wonderful care I receive from this medical professional. Loren is also an important part of the team...she's amazing at greeting when I come in and at taking care of my insurance and billing. She and Dr. Mike make you feel that you're important. I wouldn't go to anyone else for my chiropractic needs."
- S.G. /
Google /
Oct 16, 2017
"Love this place. Friendly, efficient folks and great results."
- A.B. /
Google /
Oct 16, 2017
"I am so glad I found this place. It feels like you're visiting with friends every time you walk in the door. I've never felt better."
- V.W. /
Google /
Oct 16, 2017
Previous
Next
Treatments vary, but for preventative care patients typically visit our chiropractor once a month or so to maintain spine integrity. However, some patients come just a couple times a year, while others visit more frequently if they require additional care. During your initial assessment we will be able to educate you on practical lifestyle modifications and preventative programs that will improve the strength of your spine. Typically, the maintenance programs consist of exercises and diet modifications that can be performed at home. Exercises such as low-impact aerobics, such as walking and bicycling give the spine and neck a nice workout that's not too harsh on your body. In addition, performing light weight training or yoga, increasing your water intake, and improving other aspects of nutritional health will help keep the bones strong and healthy.
You can expect the chiropractor to have a comprehensive consultation to discuss your health and spine condition. Your chiropractor may also recommend some exercises and lifestyle modification to assist in routine care of your spine and overall health. Preventative care is all about taking routine action to maintain a healthy spine. Once a month visits is all it takes to loosen up any tension and minor misalignments in the spine and neck. This kind of care is truly at the discretion of the patient, but has low risk and high reward for what it can do for your body. List of common exercises:
Walking
Swimming
Stair stepper
Core exercises
Yoga
Practical tips to maintain a healthy spine:
Incorporate daily exercise
Stretch on a daily basis
Maintain proper posture
Lift with your core, not your back
Adhere to a healthy diet
Drink plenty of water
Visit your chiropractor on a routine basis to get a spinal health check
Treat yourself to a chiropractic adjustment or therapeutic message when feeling soreness, aches, and pains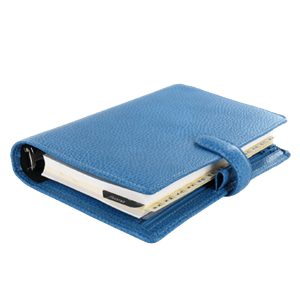 Preventative care can strengthen your body and save you money because it reduces serious injury. If you are concerned about the integrity of your spine or are interested in routine preventative care, please call or visit our office and we'd be happy to set up an appointment at your earliest convenience.
Related Procedures