Just like your dentist doesn't pull a tooth on a hunch, a chiropractor uses many tools to diagnose and assess each patient. At Global Chiropractic in Allen, TX, digital X-rays are taken and viewed in the office to help diagnose problems and create personalized treatment plan. Board-certified chiropractor Dr. Michael Wojnicki typically has a series of X-rays taken during the patient's first visit and he will occasionally take more later to check progress or evaluate the effectiveness of the treatment. Spinal X-rays can give Dr. Wojnicki a lot of information about your health, including fractures, infections, dislocations, bone spurs, defects, scoliosis, arthritis, weakness, congenital conditions, and more.
Reviews
"Dr. Wojnicki explains everything clearly and goes above and beyond to help his patients! He only recommends necessary treatment and approaches overall health holistically. He helps my back and neck stay pain free in the cheerful, happy environment of his office. His staff is always cheerful, kind, and helpful as well."
- J.B. /
Google /
Oct 16, 2017
"Dr."Magic" Mike is awesome! I have been a patient for a couple of years now and will not go anywhere else for my chiropractic needs. Mike and Loren have been great personally and professionally.Kevin Berry"
- K.B. /
Google /
Oct 16, 2017
"Dr. Mike saved my life! I had a pinched nerve in my back that caused the most awful pain. Pain's gone now! I've referred friends and family and am so grateful for the wonderful care I receive from this medical professional. Loren is also an important part of the team...she's amazing at greeting when I come in and at taking care of my insurance and billing. She and Dr. Mike make you feel that you're important. I wouldn't go to anyone else for my chiropractic needs."
- S.G. /
Google /
Oct 16, 2017
"Love this place. Friendly, efficient folks and great results."
- A.B. /
Google /
Oct 16, 2017
"I am so glad I found this place. It feels like you're visiting with friends every time you walk in the door. I've never felt better."
- V.W. /
Google /
Oct 16, 2017
Previous
Next
Spinal X-rays can be used to see a specific area of the spine or the overall picture. During an initial exam, the chiropractor usually takes 4 X-rays to see the main parts of the spine.
Cervical (C-spine films): There are 7 cervical bones that make up the neck
Thoracic: There are 12 thoracic bones that make up the chest
Lumbosacral (LS-spine films): There are 5 lumbar bones that make up the lower back and 5 fused sacrum bones that make up the bottom of the spine
Sacrum/Coccyx: There are 5 fused sacrum bones that make up the bottom of the spine and 4 coccyx bones that make up the tailbone.
Before an X-ray, the chiropractor will ask you to remove any metal, like jewelry, before the X-rays are taken. Women who are or might be pregnant should let their chiropractor know so special precautions can be taken. Even though digital X-rays use much less radiation than traditional film X-rays, a lead apron or shield may still be put over you for protection. Typically, about 3 – 5 X-rays are taken with the patient in specific position, which takes about 15 minutes. Digital X-rays can be viewed immediately with the chiropractor so they can be used to assess the patient's health and create a treatment plan.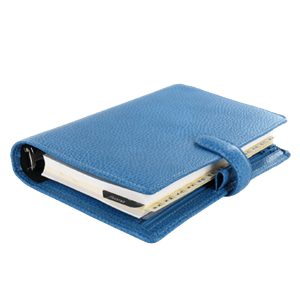 Allow your chiropractor to customize your treatment for your needs with digital spinal X-rays. In just 15 minutes, digital X-rays of the spine can help your chiropractor understand more about your areas of pain and discomfort or hidden problems.
Related Procedures