No one wants to spend their golden years hunched over a cane or unable to do all the things they want comfortably, which is why Global Chiropractic in Allen, TX offers services to improve your spine health as you age. Board-certified chiropractor Dr. Michael Wojnicki helps adults and seniors learn more about what they can do now to avoid or improve common spinal conditions like:
Facet Joint Osteoarthritis: a type of spinal arthritis that decreases the amount of cartilage between joints causing pain, stiffness, and sciatica
Lumbar Spinal Stenosis: a condition that causes the spinal cord to narrow in the lower back causing pain, tingling, numbness, and sciatica
Degenerative Spondylolisthesis: weakened joints, ligaments, and bones that cause vertebra to slip out of alignment, which creates pain and limits flexibility
Compression Fractures: collapsed vertebrae that can cause pain, deformity, decreased height, and limited movement, which is especially common in patients with osteoporosis
Reviews
"Dr. Wojnicki explains everything clearly and goes above and beyond to help his patients! He only recommends necessary treatment and approaches overall health holistically. He helps my back and neck stay pain free in the cheerful, happy environment of his office. His staff is always cheerful, kind, and helpful as well."
- J.B. /
Google /
Oct 16, 2017
"Dr."Magic" Mike is awesome! I have been a patient for a couple of years now and will not go anywhere else for my chiropractic needs. Mike and Loren have been great personally and professionally.Kevin Berry"
- K.B. /
Google /
Oct 16, 2017
"Dr. Mike saved my life! I had a pinched nerve in my back that caused the most awful pain. Pain's gone now! I've referred friends and family and am so grateful for the wonderful care I receive from this medical professional. Loren is also an important part of the team...she's amazing at greeting when I come in and at taking care of my insurance and billing. She and Dr. Mike make you feel that you're important. I wouldn't go to anyone else for my chiropractic needs."
- S.G. /
Google /
Oct 16, 2017
"Love this place. Friendly, efficient folks and great results."
- A.B. /
Google /
Oct 16, 2017
"I am so glad I found this place. It feels like you're visiting with friends every time you walk in the door. I've never felt better."
- V.W. /
Google /
Oct 16, 2017
Previous
Next
After assessing your spine health, the chiropractor will help you decide what you need to do to improve your health and avoid future problems. This may include ongoing chiropractic services, meridian therapy, core stabilization exercises, a weight loss program, nutrition counseling, and lifestyle modifications. Every patient's plan will be unique to fit their needs and goals.
You will be asked to talk about your lifestyle factors, any current spine pain or discomfort, your family medical history, and other information that will help the chiropractor determine your potential risks and concerns. Spinal X-rays or screenings may also be performed to get a more complete understanding of your current spine health. The chiropractor will then put together a personalized plan of ways that you can strengthen your spine health to prevent future problems.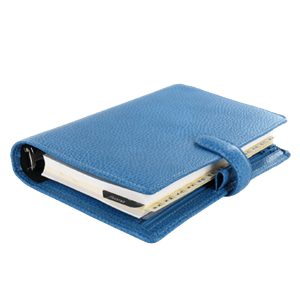 If you are having more back pain and problems as you age or if you would like to minimize your risk of ever experiencing this pain, talk to your chiropractor about spine health services. By learning ways to protect your spine now, you can decrease your future risk of chronic back pain, which will mean more healthy years to enjoy.
Related Procedures