Who taught you how to stand and walk? Did anyone or have you just been doing what feels natural your whole life. It seems silly, but many people need to learn how to stand and walk correctly. At Global Chiropractic in Allen, TX, board-certified chiropractor Dr. Michael Wojnicki performs spinal and posture screenings for patients of all ages to ensure they are properly aligned and balanced. Poor posture is a bad habit that can cause everything from minor discomfort to misshapen bones and chronic pain. During your spinal and posture screening, Dr. Wojnicki will check for signs of concern, stress points, misalignments that might be causing health problems. After your screening, Dr. Wojnicki will teach you how to keep your body in proper alignment that can improve your health.
Reviews
"Dr. Wojnicki explains everything clearly and goes above and beyond to help his patients! He only recommends necessary treatment and approaches overall health holistically. He helps my back and neck stay pain free in the cheerful, happy environment of his office. His staff is always cheerful, kind, and helpful as well."
- J.B. /
Google /
Oct 16, 2017
"Dr."Magic" Mike is awesome! I have been a patient for a couple of years now and will not go anywhere else for my chiropractic needs. Mike and Loren have been great personally and professionally.Kevin Berry"
- K.B. /
Google /
Oct 16, 2017
"Dr. Mike saved my life! I had a pinched nerve in my back that caused the most awful pain. Pain's gone now! I've referred friends and family and am so grateful for the wonderful care I receive from this medical professional. Loren is also an important part of the team...she's amazing at greeting when I come in and at taking care of my insurance and billing. She and Dr. Mike make you feel that you're important. I wouldn't go to anyone else for my chiropractic needs."
- S.G. /
Google /
Oct 16, 2017
"Love this place. Friendly, efficient folks and great results."
- A.B. /
Google /
Oct 16, 2017
"I am so glad I found this place. It feels like you're visiting with friends every time you walk in the door. I've never felt better."
- V.W. /
Google /
Oct 16, 2017
Previous
Next
A spinal and posture screening can be performed with many tools, including digital X-rays, physical exams, and visual assessment. The chiropractor may ask about any areas of stress or pain when at rest or when performing specific activities to help identify your specific problems during the screening.
During a spinal and posture screening, you will stand straight and still, then follow the instructions of the chiropractor to show your alignment, balance, range of motion, and flexibility. After the screening, the chiropractor will go over your results and discuss treatment plans that may include chiropractic care, special exercises, or lifestyle modifications. It's best to have another spinal and posture screening in a few months to check your progress.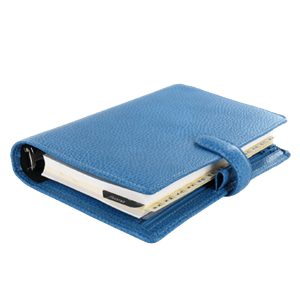 Instead of waiting until a problem appears, be proactive with your health and schedule a spine and posture screening that can help you avoid future pain. A spine and posture screening can offer a lot of insight into your body, so get a screening today to improve your overall health and wellness.
Related Procedures